Ten little fingers and ten little toes
Two little eyes and one little nose
Is it a boy or a girl? Nobody knows!
Revealing the gender of your little one can be a special moment between you and your partner or a public affair, at nine weeks along or the moment Baby makes their appearance into the world. Here are a few of our favorite gender reveal ideas and some ideas to help you plan what's best for your growing family.
Painted Prints
Whether you share the message via text or on social to friends and family, having your partner paint their hands and revealing the color of the gender when their hands are lifted from your belly is a creative way to share the gender of your new addition.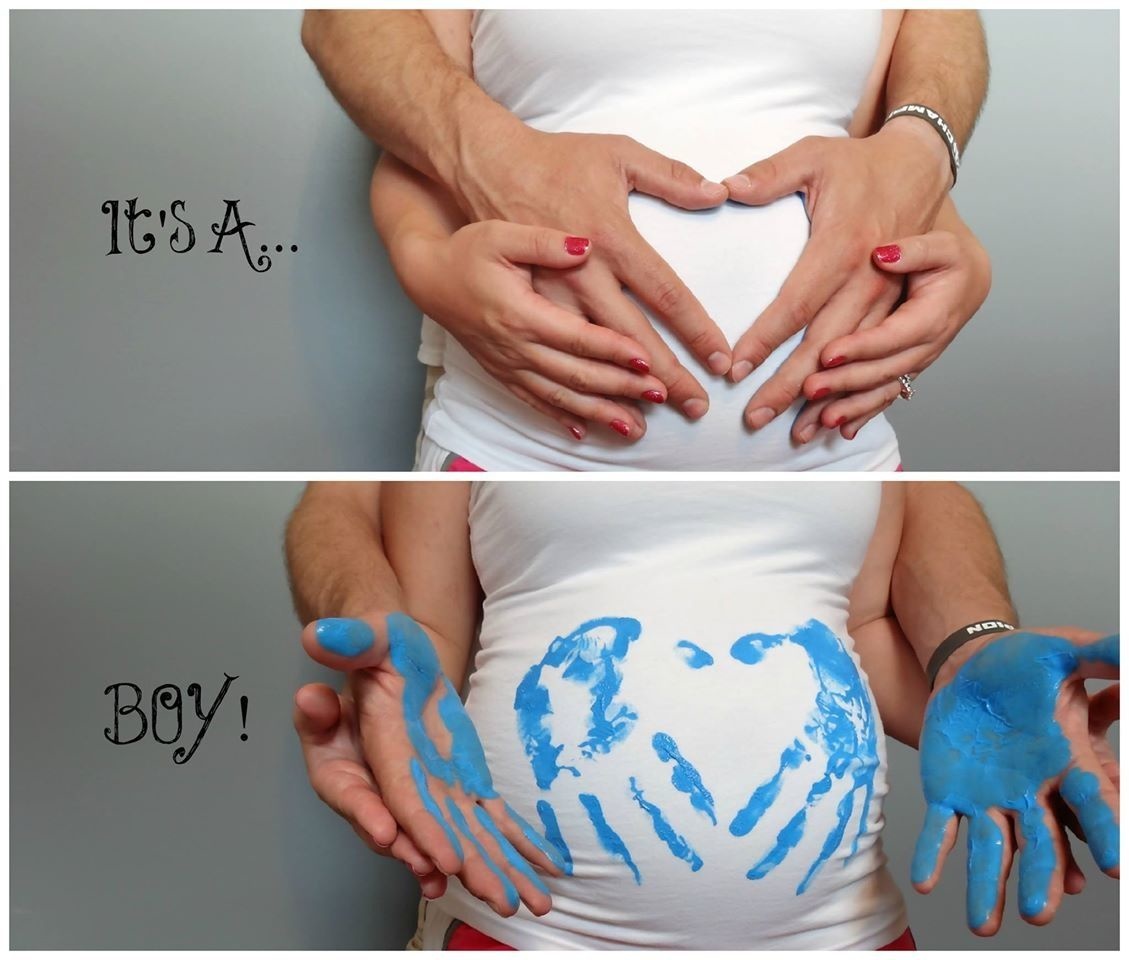 Out-of-the-Box Reveal
Have some fun at a backyard BBQ and set a surprise your guests will adore. Taking a large box to the local party store, fill it full of helium balloons in the color of your baby's gender. Be sure to have them seal it well before transporting it to your location! Cut the top and let the announcement reveal itself when you're ready. (within 24 hours of getting the balloons filled) If you already have children and are adding a new baby sister or brother, have the kids open the box! Get your camera ready... their reactions are priceless.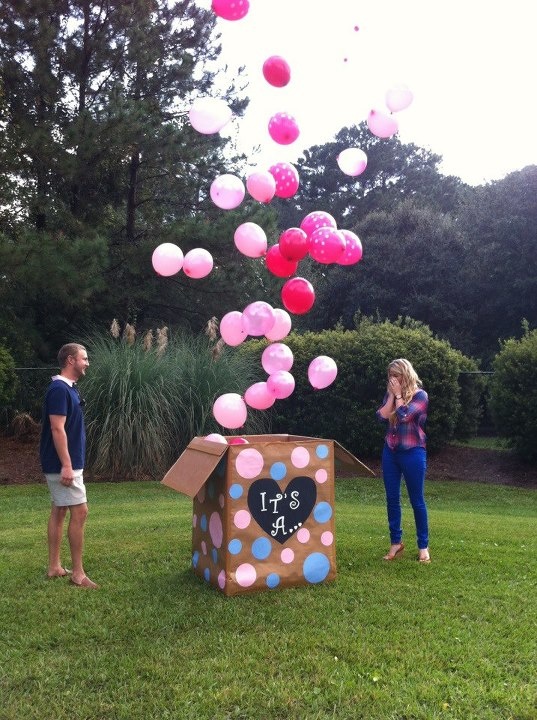 One...Two... Reveal!
Want to have it be a complete surprise? Have a friend or family member order confetti cannons with the gender color! On the count of three, guests pop the cannons and shower you with your announcement.
Tip: Have a photographer capture the moment! It's one you'll want to remember for years to come.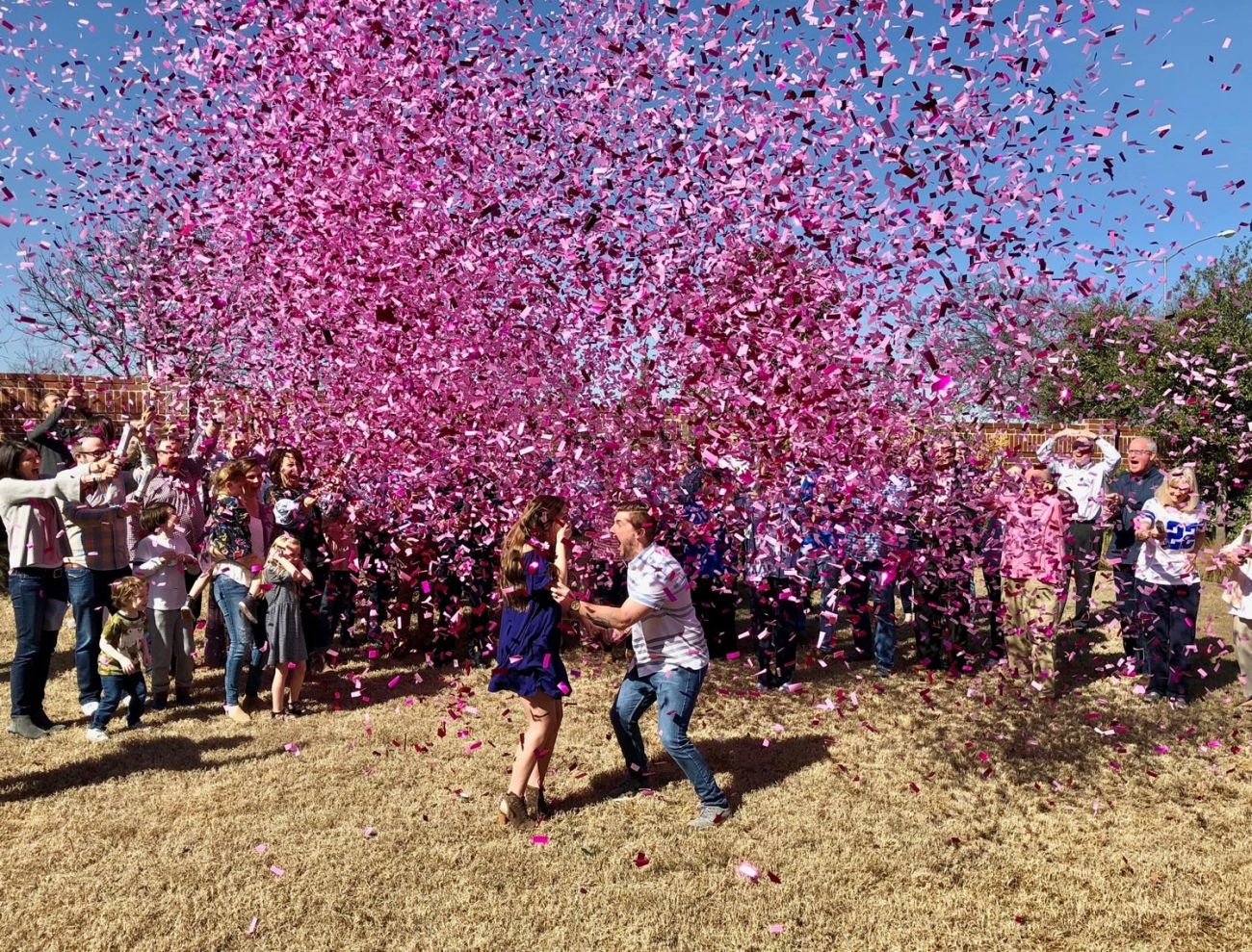 Sweet Surprise
No matter who you are with, cutting the cake to a gender reveal is a fun way to announce your expected arrival's gender. Have the doctor write the gender on a card in an envelope, then take it to a local bakery. Here they can create the outside a neutral or mixed-color design while dying the cake under the frosting the color of the gender.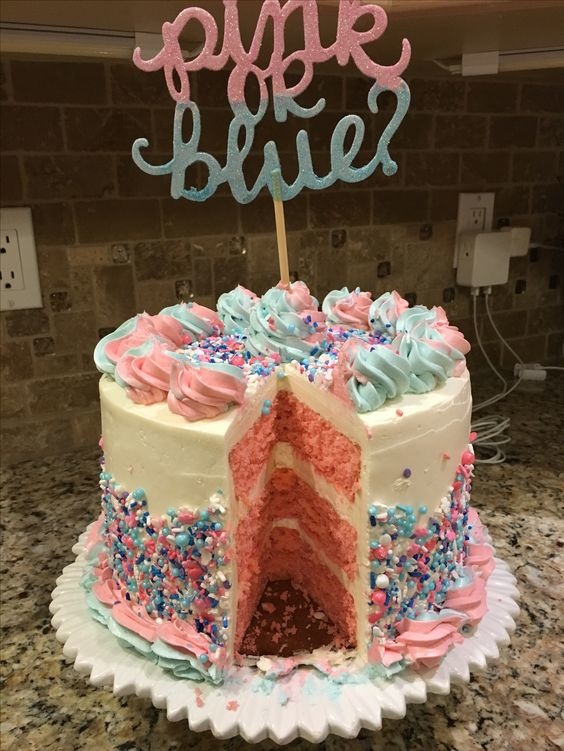 A Gift for You
Stop in to Kicks & Giggles and order a gender reveal gift! Curated items based on your baby's gender will be placed in a gender-neutral gift bag at the budget you choose. Taking it home to open the gift with your partner, or opening it at a shower, is a fun way to be completely surprised and start collecting items you'll need for Baby.
Contact us HERE or by giving us a call (605-343-8722) for more information!