Me & Henry has grown by leaps and bounds, according to brand designer Mark Jeynes. He credits quality fabrics and the right classic styles with a vintage twist at a sensible price for the success.
Prior to launching Me and Henry in 2018, Mark Jeynes worked for nearly 30 years in the children's clothing business buying, designing and manufacturing kidswear at mainstays like Joules, JoJo Maman Bébé and UK department store John Lewis.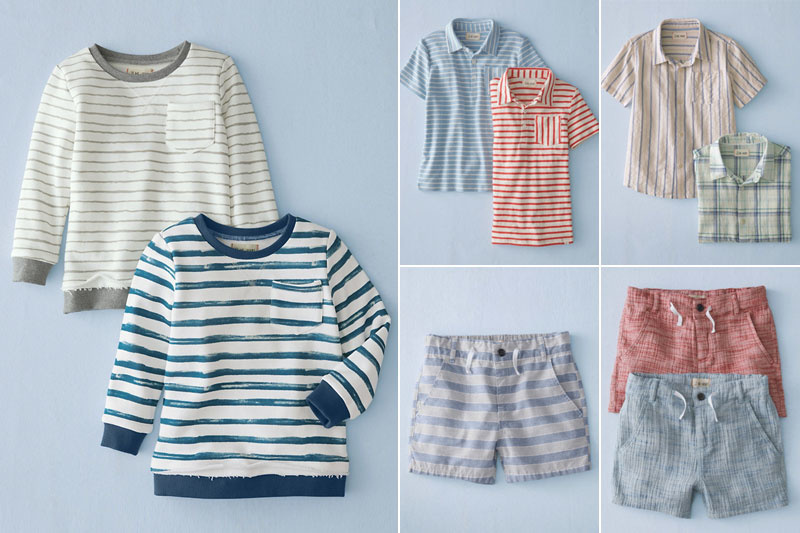 When Jeynes identified a hole in the boys' market for reasonably priced classic clothing, he channeled his years of industry experience into launching Me & Henry. The brand is modeled closely after Jeynes' own aesthetic of classic British prep with polos and collared one-pieces in a primarily muted color palette. "I love the vintage look where boys dressed as smart little men before the term 'athleisure' was invented," he says, adding that he keeps things fresh by playing with prints and textures not usually found in boys' apparel.
Me and Henry was born.
Inspired by a time when little boys dressed like little men, Jeynes describes the Me and Henry look as "classic British prep", featuring seersucker and button-downs, polo shirts and striped shorts and more. The designs from Me and Henry have a bit of a vintage vibe - with a modern adaptation that focuses on comfort and fit.
In the short time since the brand's launch, the unique aesthetic of Me and Henry has won fans from all over the world. Boy moms from the US and Canada to Japan, Australia, and New Zealand are loving this new brand.
So then, who's Henry? He's Jeynes handsome English Cocker Spaniel (who, in addition to having a clothing line bearing his name, also makes frequent appearances on the @meandhenrykids Instagram account).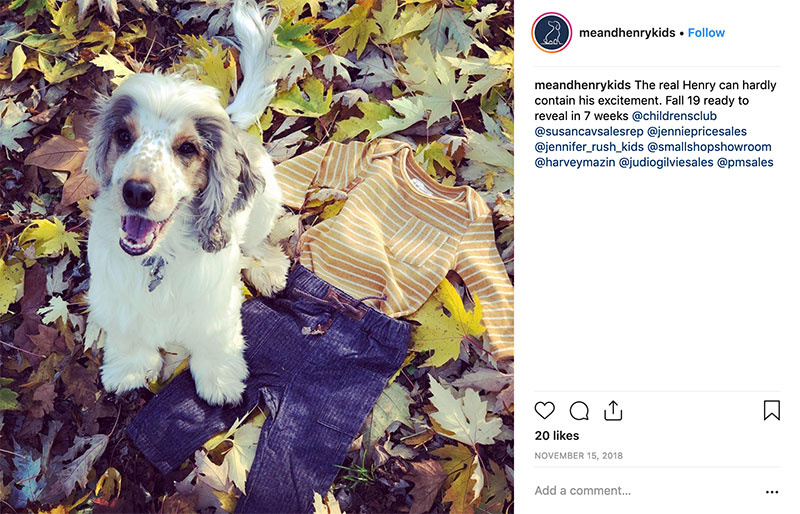 Who is the quintessential Me & Henry customer? Every little lad! Turns out boys are quite happy to dress up. It's the parents who struggle to know what to dress them in at the right price. I've found every little lad who has worn our pants with suspenders overjoyed with them. They don't just want jogger pants and sports shirts! I've now been asked many times to add girls' wear—so in truth the 'Me' in Me & Henry was always meant to be anyone…boy, girl or dad.
What have you learned designing for children? To be adventurous with fabrics and embrace the stripe! I am fan of stripes, but on boys it's really tough to inject a point of difference. Girls get florals, prints and an amazing array of colors, fabrics and embellishments, but boys are tougher to get the color combination, stripe layout and great fabric right. Little lads also like to look like their fathers, so a big bit of the success has been the 'mini man' look, which I plan to continue.
Free With Purchase. Every season there will be a new bedtime story book about a little boy (guess who?) and his dog Henry living in London. For purchases over $50 you will receive this book for free.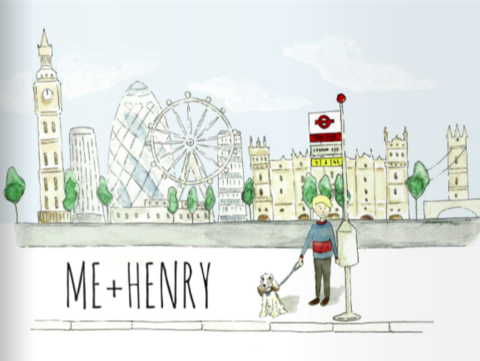 Want to see more? Check out our current offering of designs from Me and Henry and all of our styles for girls and boys. Shop Me and Henry at Kicks and Giggles - online at www.shopkicksandgiggles.com or in our store at 329 Main Street, Rapid City, SD. Call 605-343-8722 for personal help.