Posted on
By @mother_martin2
Posted in big, blanket, boys, diaperbag, essentials, favorites, Gifts, love, mama, newborn, parent, purse, saranoni, slumberkins, style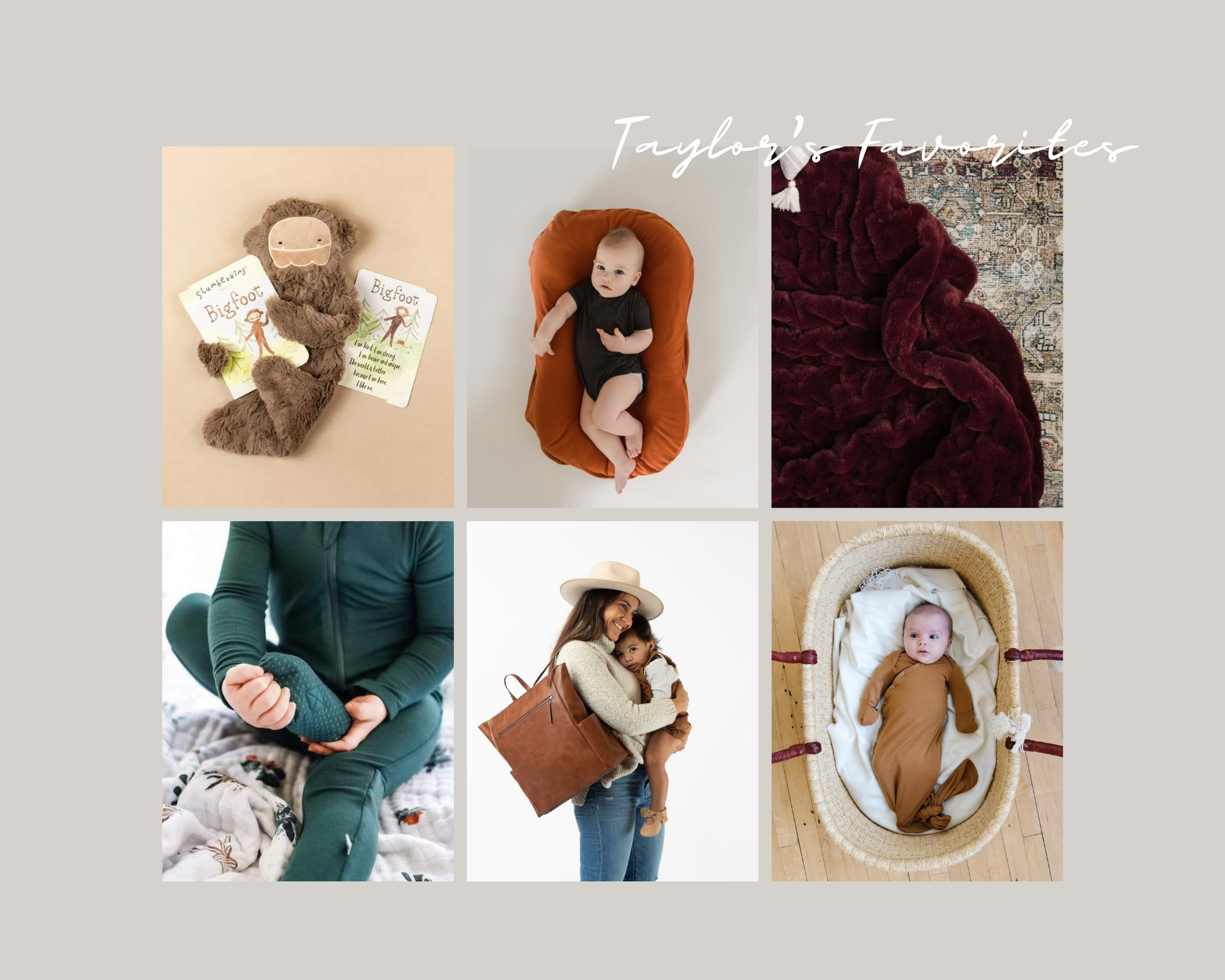 Taylor has worked for Kicks & Giggles for over 1 year and helps with digital marketing and buying! She loves spoiling her 2 boys, aged 2 and 4, with goodies from work. Here is her list of must-haves for Mom!
Slumberkins - I love that this line was created by an educator and therapist. The lessons taught in the books are value tools and an easy way to teach emotional well-being! My 4 year old understands his feelings better, and my 2 year old just loves the snugglers! We recommend starting with Bigfoot - our favorite!
Snuggle Me Organic Lounger – This is a great companion when you need an extra set of hands. Move it around from room to room easily for a safe and comfy spot to lay baby down. Pair it with a Gingerbread Cover for easy cleaning!
Saranoni Blankets – I have 6 of these in my house, it's an obsession. These are the softest blankets ever, look gorgeous in any rooms, and hold up well to all the washing that comes along with having children and pets!
Bamboo Pajamas – Kyte Baby, Kickee Pants, and more! You can't go wrong with these jammies for any age. I prefer the beautiful solids!
Freshly Picked – Diaper bags that also work as a travel bag, work bag, & purse? Adding to cart now! Love the new Minimal Backpack – trendy colors and lines, plus the function and organization we all need.
Copper Pearl Gowns - these knotted gowns are the softest and most stretchy little outfits for newborn to 4 months old! Change diapers with ease thanks to the knotted bottom and kimono-style buttons. Plus, we have matching bows and hats for every color!