Posted on
By @mother_martin2
Posted in baby, babyshower, bison, Boy, buffalo, custer, dakota, Gifts, Girl, park, sd, shower, south dakota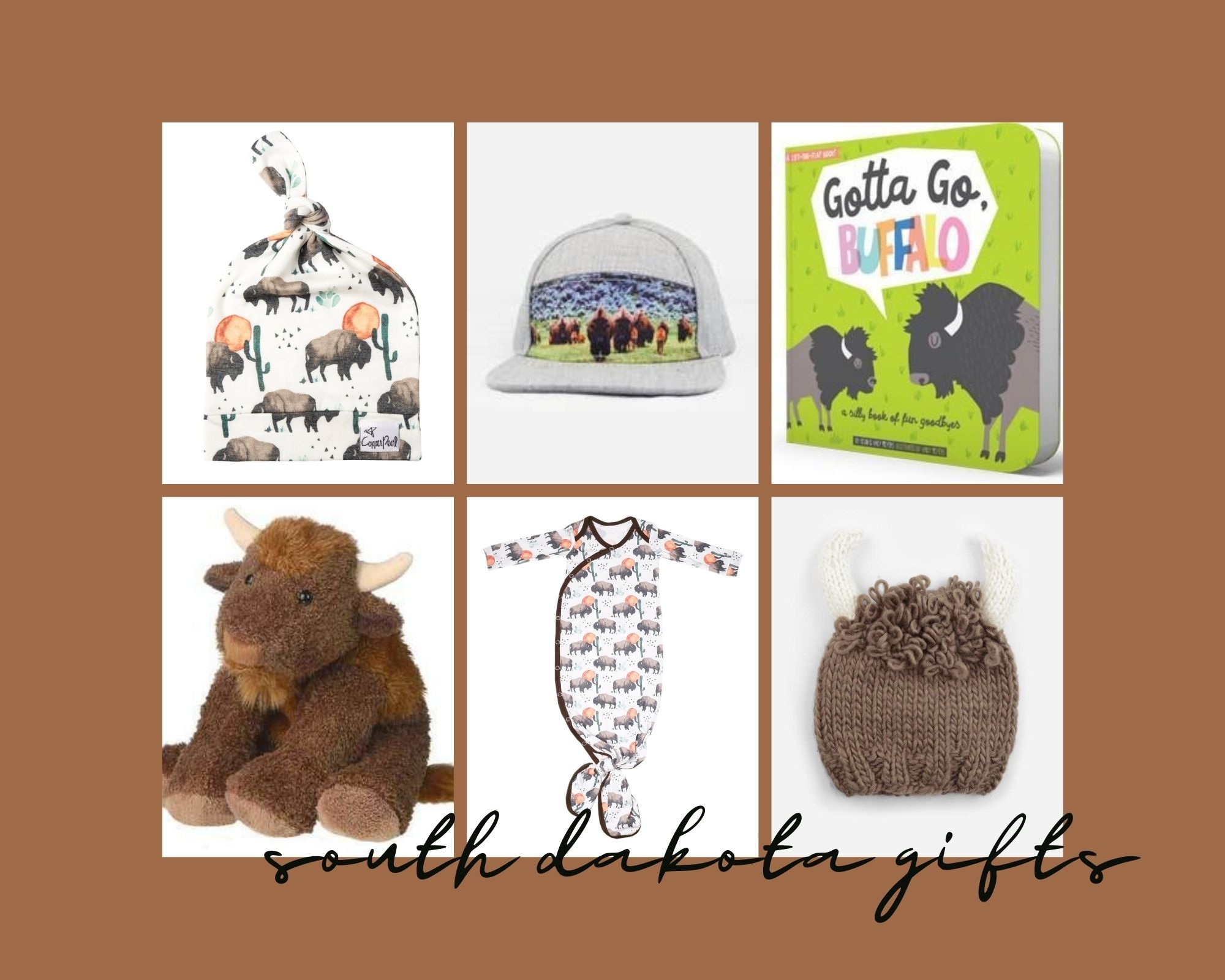 Shop customer favorite South Dakota themed gifts!
Buying for a South Dakota mama? Someone that holds this area close to their heart? We have a vast assortment of Black Hills inspired gift choices! 
1 & 5. The bison print from Copper Pearl is a fan fave - we carry it in so many pieces! Shop swaddles, hats, gowns, towels and more HERE!
2. For the stylish kid in your life - a snap back!
3. Gotta Go, Buffalo is our top selling book, here's why... Lift the flaps for a bunch of easy to read, cute ways to say "goodbye" like "Toodle-loo Kangaroo!" and "Hit the road Yellow Toad!"
4. Pair our sweet Beauregard Buffalo with any other bison or buffalo piece to make the perfect gift!
6. Newborn photos in the hills? How cute is this hat with a neutral outfit! Shop the Billy Hat.