Posted on
By @mother_martin2
Posted in bamboo, booties, cold, copperpearl, essentials, fashion, gear, Girl, girlmom, list, love, mama, mom, nuna, pajamas, siblings, teacollection, zutano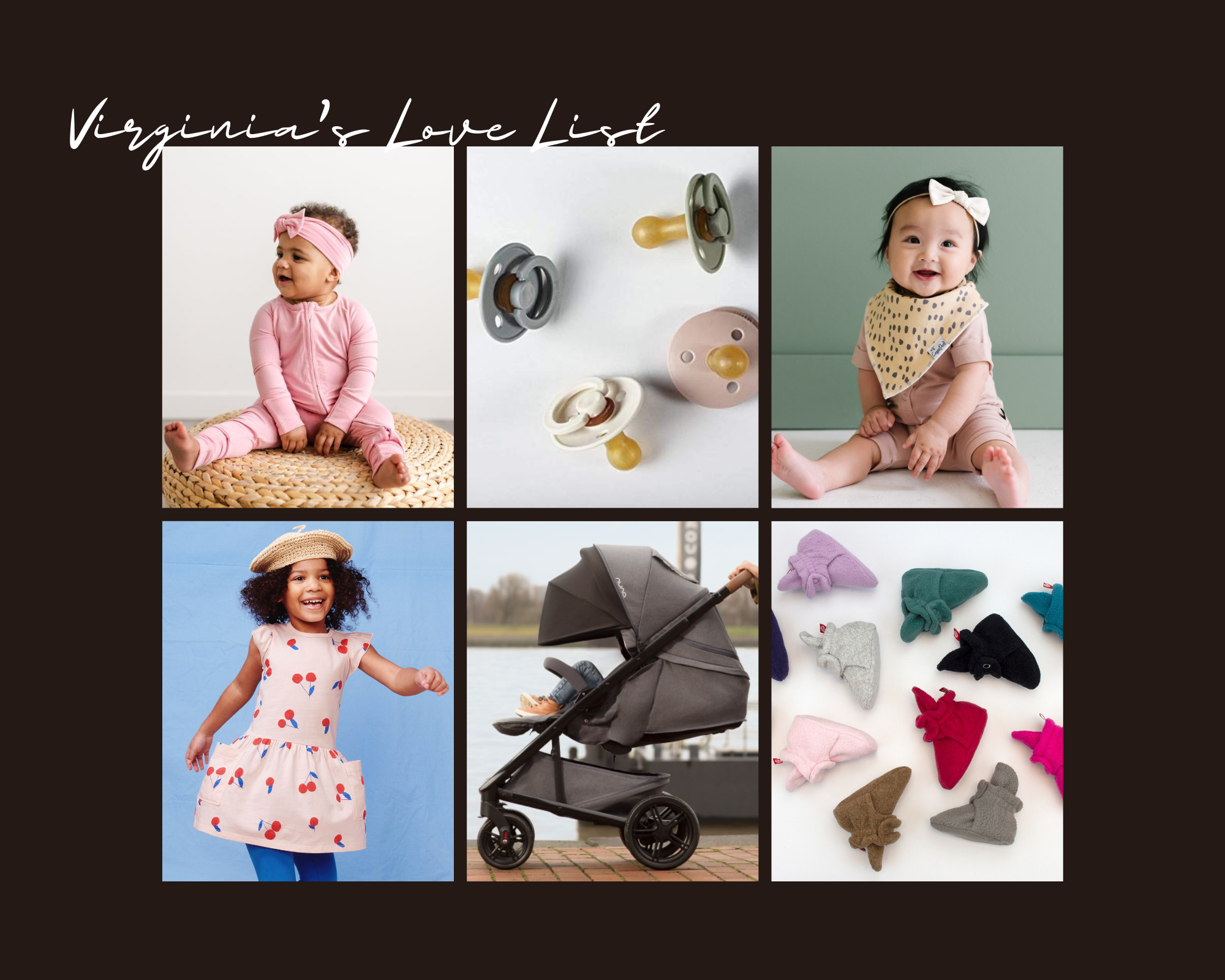 We heard from trendy Mama-to-2 Virginia! Let's see what she loves for her girls...
Little Sleepies - this one is a staff favorite all around!
BIBS Pacifiers – The new "it" pacifier, these are super cute and come in matching colors for every outfit. I love pairing these with a pacifier clip for a style statement! You won't even be mad when they are in your family photos.
Copper Pearl Bibs - With stylish patterns and trendy solids, these are so great for the teething babe! They are made with an ultra-absorbent cotton and polyester that soaks up drool and keeps baby dry. 
Tea Collection - Globally inspired, well-made kids clothes for all of life's adventures. The patterns are bright any cheery, and she can find matching sets for siblings!
Nuna - Functional, safe, and beautiful. The best gear on the market! From baby to big kids, the car seats and strollers grow with your child (and make you look like a really cool mom). 
Zutano Booties - In South Dakota, the temperature can get COLD. That's why Zutano booties are a staple! They ACTUALLY stay on baby's feet, even when kicking and crawling around!