You want to feel prepared, and we want you to know that we are here to help! Stop by the store and speak with us to get ideas on some of the essentials you will need as a new parent. Or you can shop online with us. 
We put together our list of must-haves to help you in your first steps as a new parent. 
Rocking Chair
Perfect for nights when you need to wake up and feed or rock your baby to sleep, our Modern Glider is the perfect fit in any nursery and is made from ultra-durable solid wood and high-density low compression foam for maximum comfort and support.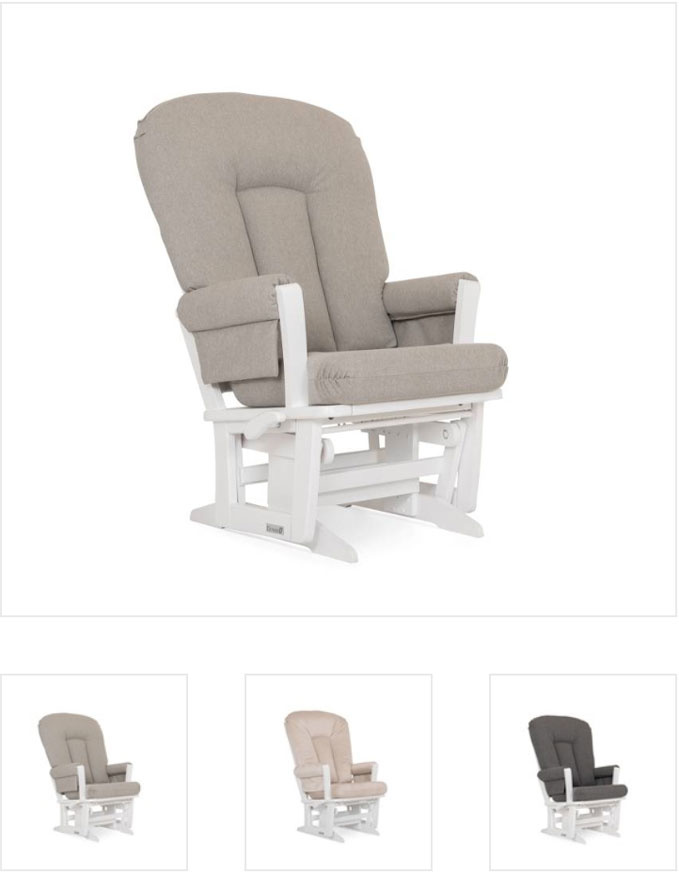 Mittens
Regardless of whether or not it is snowing outside, mittens are a great thing to have with newborns. As they start to move around a little bit more, they might start scratching themselves, so the mittens are for their protection! 
Burp Cloths
Have we mentioned that babies are messy? Unless you want to keep buying yourself new shirts and blankets, we suggest buying a few burp cloths to save your laundry! Whether you're feeding from the breast or bottle, some of it always comes back up. We have several styles of traditional burp cloths and blanket sized muslins. Some mothers opt for the larger muslins (swaddle sets work perfect for this!) because they offer full body coverage in case of any accidental projectile instances.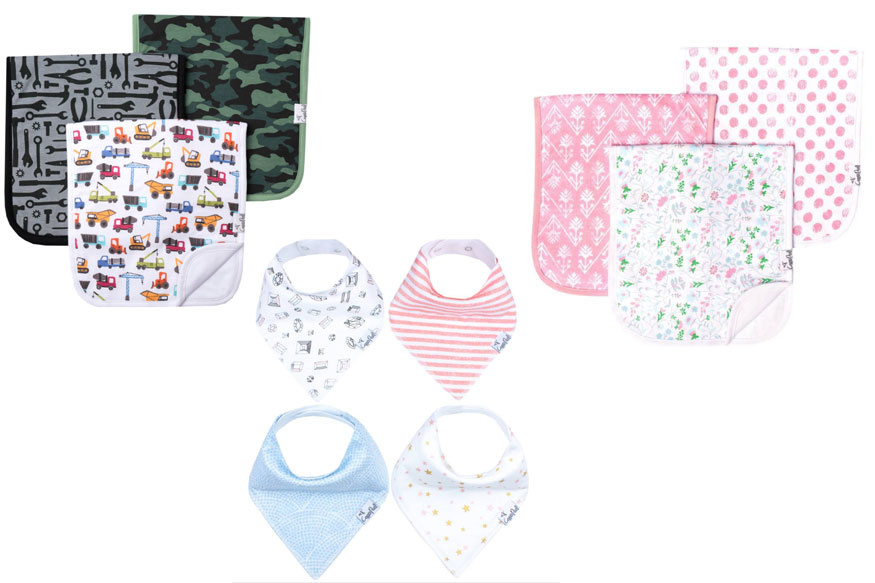 Diapers
Babies poop. A lot. Throw your expectations out of the window, because your mind will be blown when you discover how often you will be changing your baby's diaper. 
Tip: Stock up on different sizes! You never know how long you are going to need newborn diapers, so stock up on the next size or two larger to be better prepared. 
Changing Pad & Cover
Changing pads are a great thing to have in any home because you can bring them to the living room during family time or whip them out quickly in the office while doing some work. They're cheaper than a changing station, and they're more versatile and transportable! Kicks and Giggles has a variety of covers in stock.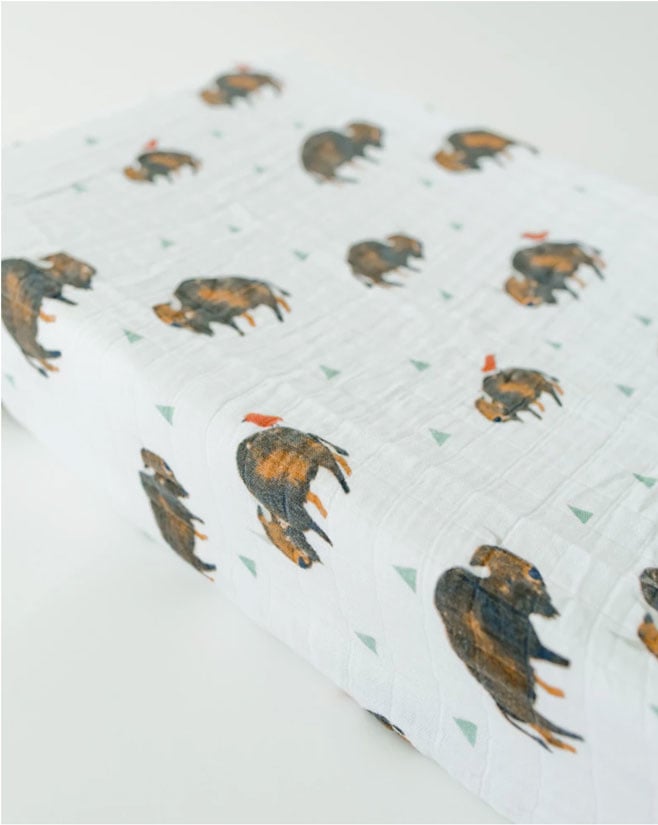 Nursing Supplies
Have you decided to nurse your baby? If so, these are some essentials to get before the arrival! For starters. you will want nursing bras or tanks and pads. Opt for nursing tanks instead of just a simple bra to feed with ease; Bamboobies creates a tank designed for breastfeeding moms with nursing clasps and drop-down cups for easy access that are also super comfortable. As for the pads, these are essential when going back to work! They provide a leak-proof liner that is soft on skin and fragrance-free.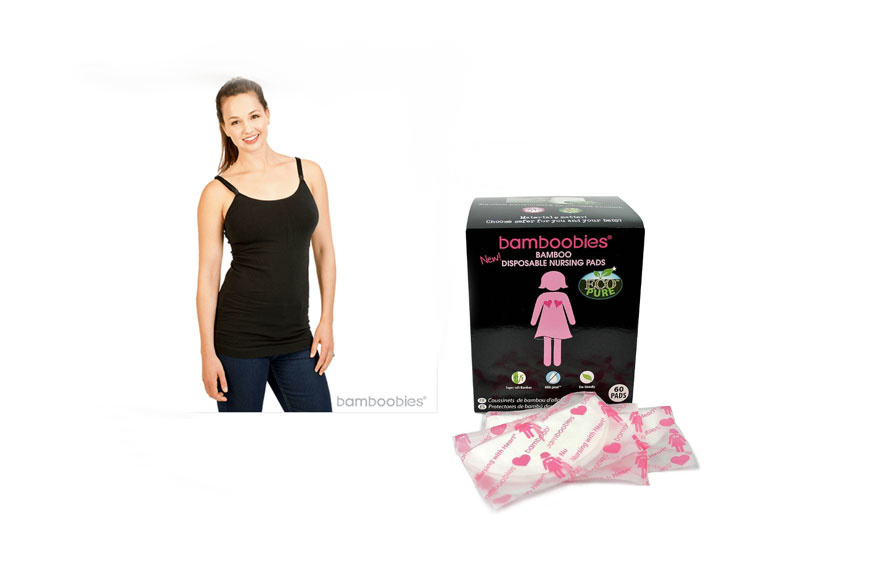 Other nursing supplies you might want include a nursing pillow and nipple cream. Nipple cream will help with any sensitivity you might have when you first start nursing or when they begin to teethe. The pillows just offer a little extra support for your arms and help feeding go smoother. 
Pee Pee Teepee
When baby boys get their diaper changed, sometimes unexpected showers surprise you. Prevent the mess with these reusable and washable cloth-lined pee-pee teepees!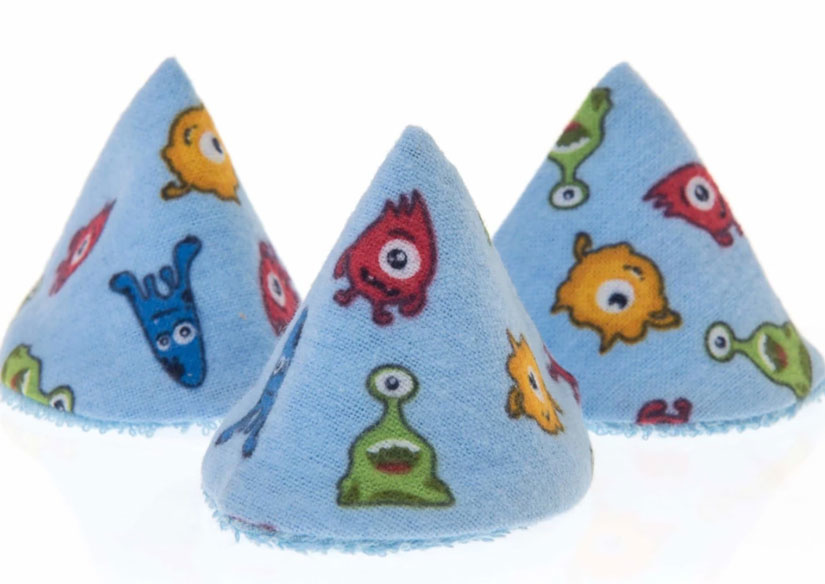 Messy Eater Stain Treater
Quickly (and safely) remove food stains from clothes and other fabrics with this powerful stain remover. Miss Mouth's Messy Eater Stain Treater is designed to help clean up the little and big messes and contains no peroxide, chlorine, phosphate or other harmful chemicals. 
Hooded Towel
You may think that using any old towel would be just fine for your baby, but that's because you haven't tried the muslin hooded towels that Copper Pearl makes! Copper Pearl prides themselves on making high quality products that always look great on babies, moms or in the nursery. The hooded towels are simple, modern, and plush-lined, providing ultimate absorbency without sacrificing comfort!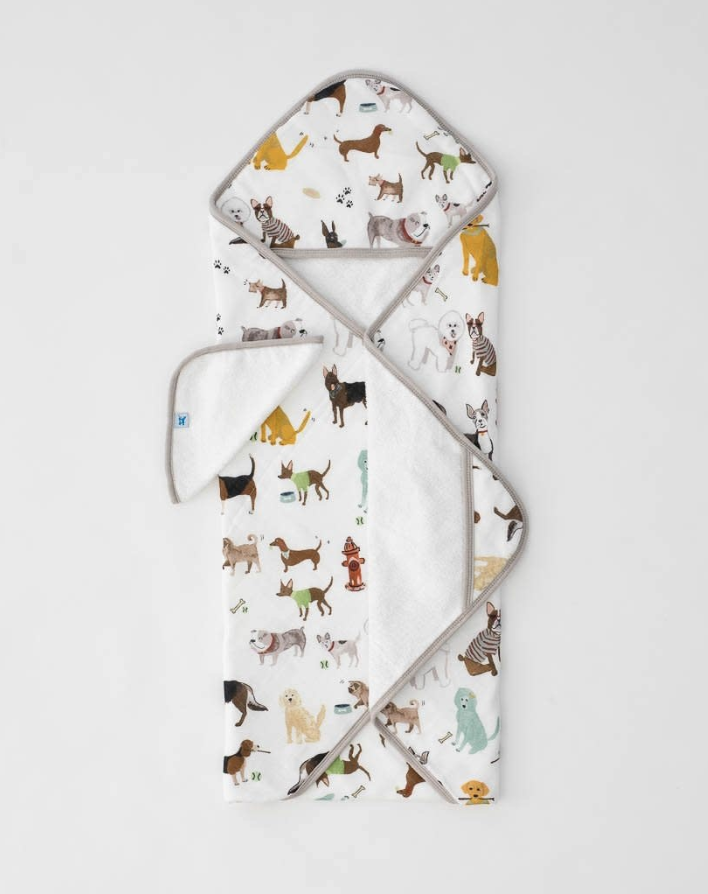 Diaper Bag
You will want to carry the necessities with you wherever you go with your little one; you never know when your baby is going to have a blow out, needs their favorite toy, or something to munch on. Carrying a diaper bag helps you to keep track of all the things you'll need when traveling for the day, so it's important to find one with the right fit and style for you. 
The Diaper Bag from Freshly Picked offers a lot of storage space with ten pockets and is 100% wipeable and spill resistant, both the interior and exterior! If you're looking for something a little smaller, we have two colors of the Mini Pack. We have a variety in stock today.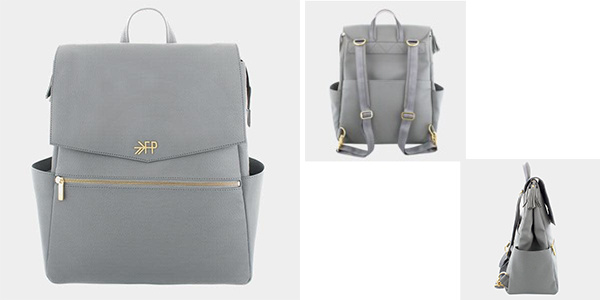 We could keep the list going; babies require a lot of patience and care, but we know you got this. Just relax, and make sure to take care of yourself too. Congratulations on becoming a parent!