Paci? Check. Toy? Check. First Aid...? Check!
Here are our favorite items to keep in your diaper bag.
Your diaper bag is your problem-solving kit. It has everything you need! So where do you start when you're filling it with necessities? Here are some of our favorites from Kicks & Giggles.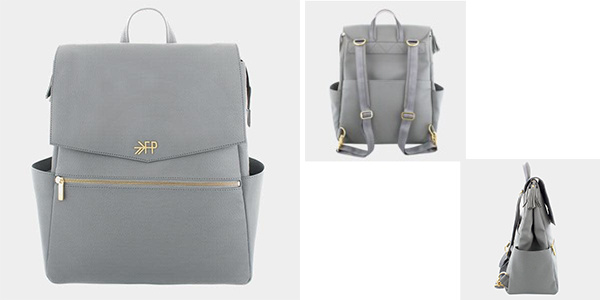 No need to worry about running out of room in your diaper bag! The Diaper Bag has ten pockets and room for large items.
This is one of the most convenient diaper bags with a magnet front flap and versatility to wear it as a backpack, purse or a cross-body.
Freshly Picked makes these diaper bags from premium quality vegan leather, so you never have to worry about durability!
It also comes with a changing pad...woohoo!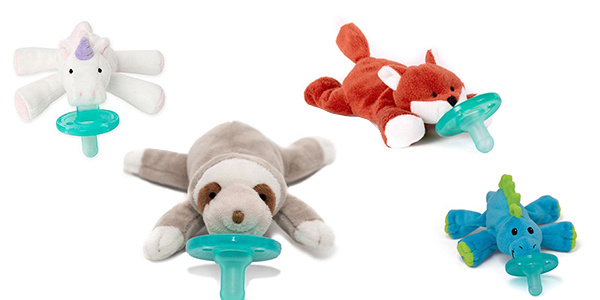 Wubbanub pacifiers are trusted by hospitals nationwide for newborns and infants without teeth.
It's a lightweight stuffed animal and pacifier in one, making it easy for your baby to grasp on their own.
The durable, latex-free, one-piece pacifier prevents germs from hiding between cracks to help keep the pacifier cleaner.
With a stuffed animal attached to your baby's pacifier, it's much harder to lose!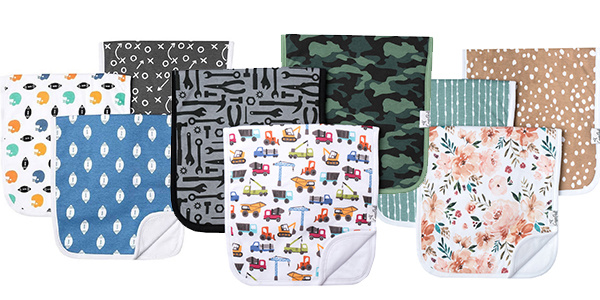 Copper Pearl burp cloths are designed with 100% cotton to keep your baby comfortable.
You don't have to worry about leakage onto your clothes with a middle fleece layer and large size for greater absorbancy.
You and your baby will look trendy in all the different available prints!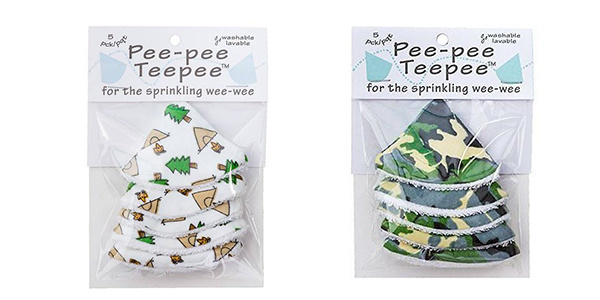 Do you have a baby boy that keeps giving you that unexpected shower during diaper changes? The Pee-Pee Teepee will help prevent that!
They come in a convenient 5-pack.
They'll last you until your little boy grows out of this stage because they are reusable and machine washable.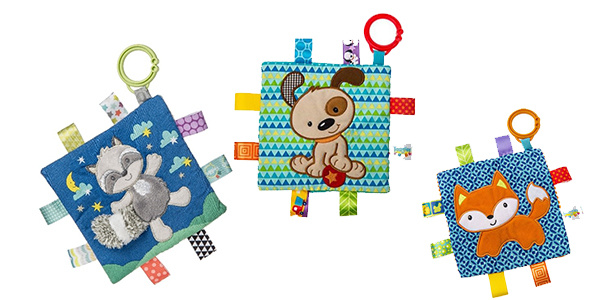 These crinkle teethers are truly multipurpose - soothe your baby's teething and keep them busy with this fun toy!
Crinkle paper and a soft teething corner will keep your baby preoccupied.
The Mary Meyer Taggies are so convenient. They have a loop to attach the toy to your stroller and they are machine washable!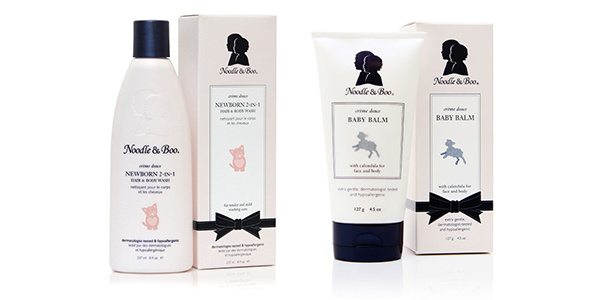 Noodle & Boo products will help to soothe your baby's skin on the go.
These products are pediatrician-recommended and instantly helps to relieve skin with Bisabolol and Allantoin.
The ointment will rid your baby of diaper rash and help to calm eczema. 
The balm will provide long-lasting moisture for your baby's face and body.
What are some of your diaper bag necessities? Let us know!