Posted on
By @mother_martin2
Posted in baby, bamboo, bows, fashion, gear, Girl, lounger, mama, new, newborn, nuna, pajamas, sleep, trendy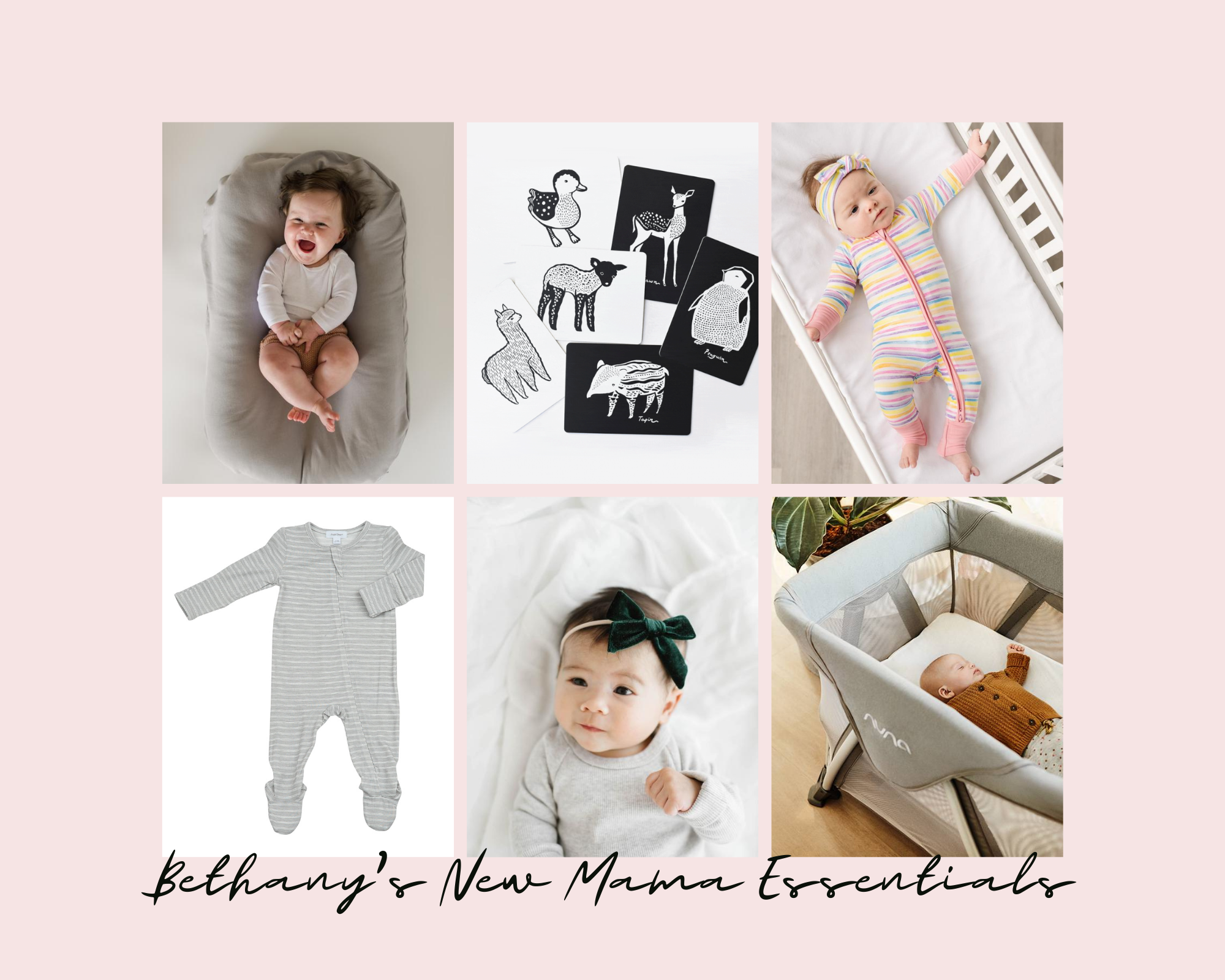 Bethany is our new mama on staff! She welcomed a sweet baby girl at the beginning of the year. Here are her essentials...
Snuggle Me Organic Lounger – Bethany's little baby loves to snuggle up in her lounger! She has it paired with the beautiful Wren Cover. 
Wee Gallery Flashcards - Her baby loves the black-and-white designs. Right from the start, these art cards begin developing a baby's visual perception! Start them early.
Little Sleepies - These are a great addition to any baby wardrobe - the fold over feel allow for room to grow! We have these in the sweetest prints and softest fabric. 
Angel Dear - These were her favorite pick for the newborn stage. She thought they fit her baby the best when she was born at around 7lbs! Perfect going home outfit? We think so!
Baby Bling Bows - Bethany was surprised with a sweet baby girl after not finding out the gender! She uses bows to transform her gender neutral clothing into perfect, girly pairings. Bethany recommends the skinny bows for the newborn stage!
Nuna Sena aire mini - Put up. Put down. Transform any room into baby's room in seconds. This is a functional must-have!