Nuna: Style and Practicality for the Modern Parent
Parents looking for safe, reliable products for babies (and older children) will appreciate the practicality and beautiful design behind Nuna. With an emphasis on quality engineering built to withstand anything your little ones throw your way, thoughtful and stylish design, and simplicity of use, Nuna was created by parents, for parents. It's premium baby gear designed to grow with your child as they age. 
Nuna has been creating products that strike a balance between practical and beautiful since 2007. A global brand that got its start in Amsterdam, their gear was inspired by the clean lines and innovative nature of Dutch design. A lot of careful thought was put into the entire product line, providing you with the flexibility you need as your family grows while keeping your child's safety front-of-mind at all times. 
There's a full lineup of innovative products that offer style, safety, and ingenuity - whether you're relaxing at home, walking around downtown, driving down the interstate, or even jetting across the ocean. Nuna's gear includes car seats, strollers, bassinets, and trademark travel systems that pair a stroller and a car seat, giving you the ultimate in flexibility and functionality. Nuna products are made with quality flame-resistant, toxin-free fabrics to give you peace of mind, all designed in an eco-friendly manufacturing environment using solar powered energy and recycled materials. As a parent, what more could you ask for?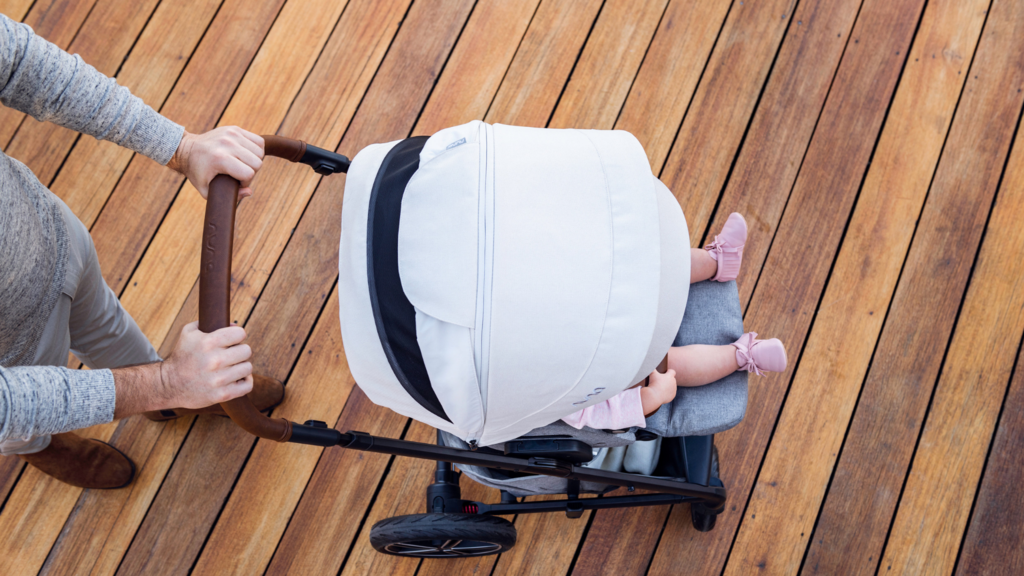 Kicks & Giggles carries several car seats and strollers. If you don't find exactly what you're looking for, we can order it for you online! You'll also have the option of having your item shipped directly to you, or sent to the store for convenient pickup.