Getting your toddler to eat a healthy meal can be a handful. Remember when we were kids and our parents pretended our spoons were trains, cars, or airplanes? Vroom vroom, open wide! 
Now you don't have to pretend anymore. Make eating nasty veggies or mushy potatoes fun again by using Constructive Eating dishes that help kids stay engaged at the table so they can nourish their bodies and imaginations! They are available in three lines—Construction, Garden Fairy, and Dino.
Construction 
"Beware, construction zone! If you've taken to wearing a hard hat in your dining room, the construction line is perfect for your little one. Textured handles make it easy for small hands to hang on the Forklift (fork), Front Loader (spoon), and Bull Dozer Pusher."  -Constructive Eating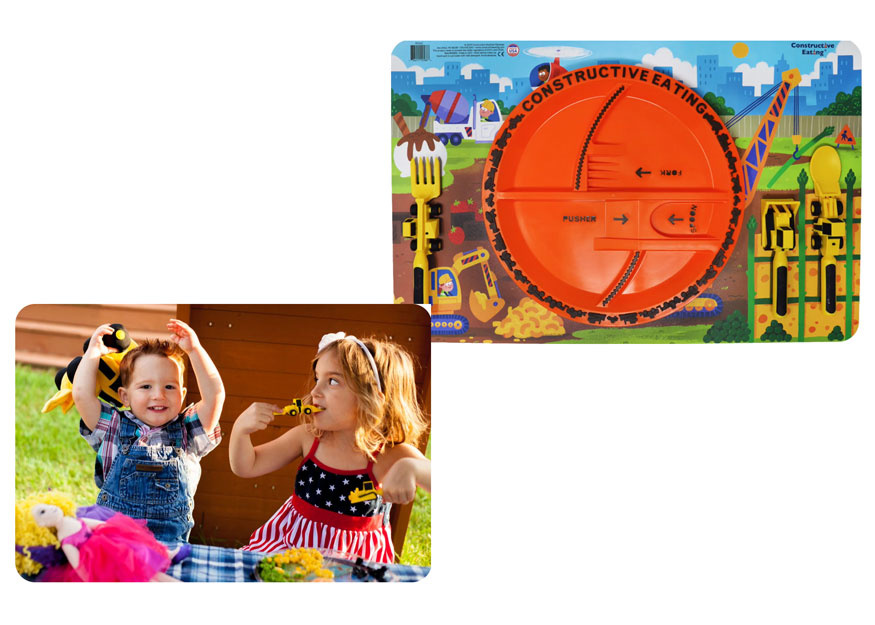 Garden Fairy
This line is perfect for little gardeners. "Don't want playtime in the garden to end? Bring the magic of the outdoors inside with the Garden Fairy Line. The utensils feature three unique fairies ready to bring the vegetables from the garden to your plate." -Constructive Eating 
Included in this set is a Garden Rake (fork), Garden Shovel (spoon), and a Garden Hoe Pusher.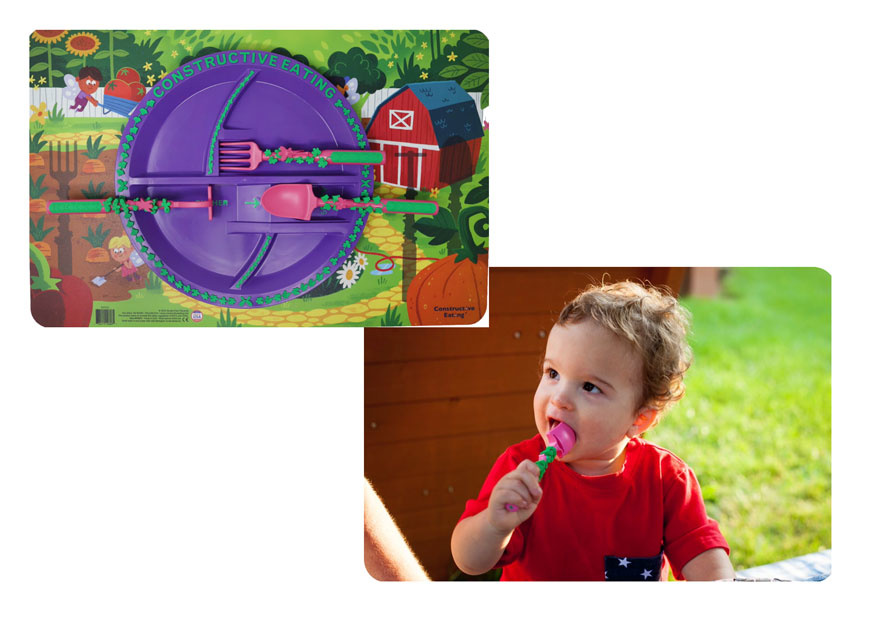 Dino
"Whether your child is captivated by dinosaur movies, loves stomping around the dining room, or secretly wishes they were a dinosaur, this line is perfect for your little one." -Constructive Eating
Set includes a unique dino on each utensil (fork, spoon, and pusher). 
A bonus to these dishes is that they're both dishwasher and microwave safe. They aren't painted so you don't have to worry about chipping flakes of paint either! The dishes ensure complete absence of lead, BPA, or other harmful substances. Each series also has a mat you can purchase to help contain the mess!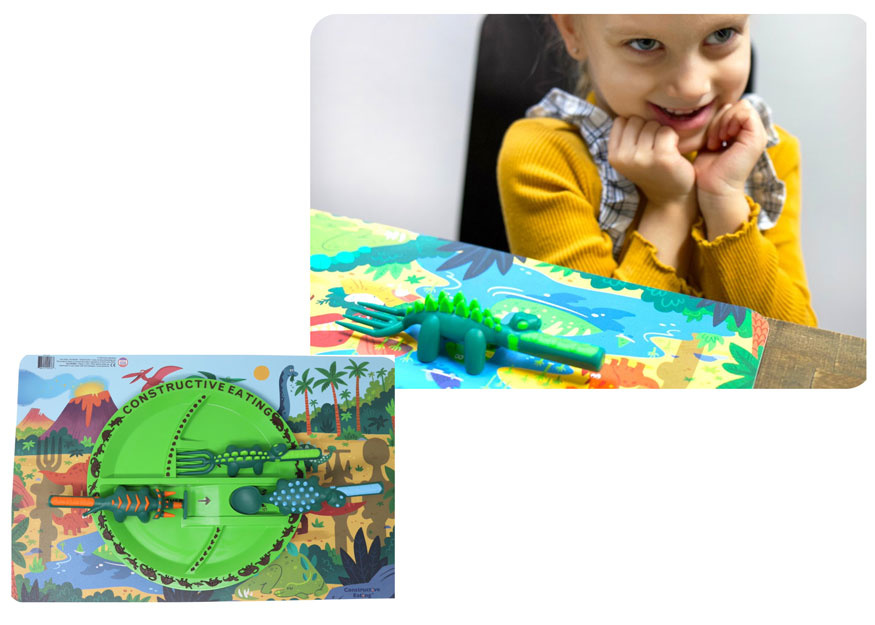 If none of these descriptions fit your need, check out the Zoo Feeding Sets!