Buying a gift for little ones can be extremely difficult. We hope to ease that hardship with a list of some of the most popular gifts for first birthdays. From books to phones we have it all.
Growth Chart
Kids grow faster than weeds! One minute they are rolling around and the next they're walking and running. 
A growth chart can be a fun gift for young children to measure their development. Check out this cute dino growth chart! If ferociously cute dinosaurs aren't your thing view all of our growth charts here.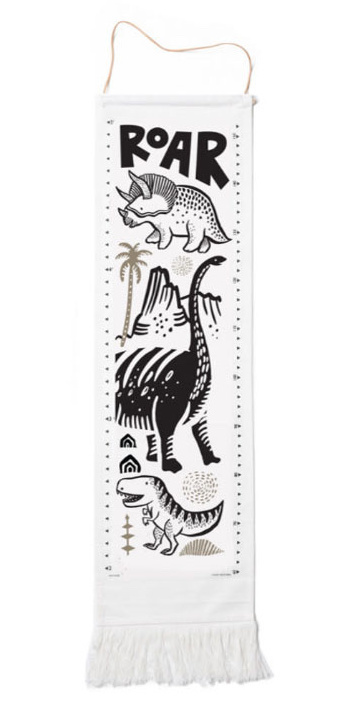 Bath Toys
Make bath time enjoyable by giving your little one something to keep them entertained. From our heroes squirties to princesses, dinos, and ballet dancers, we have something for everyone!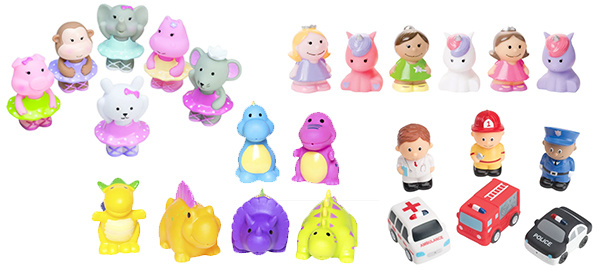 Activity Cube
A child's early years are the foundation for future development, providing a strong base for lifelong learning abilities, including cognitive and social development. 
Activity cubes can help develop a basic sense of shape and color introducing your little one to education. Our Oombee BPA-free silicone cube also works great for teething. On average babies start developing teeth anywhere from three-six months, but teething can continue until age three!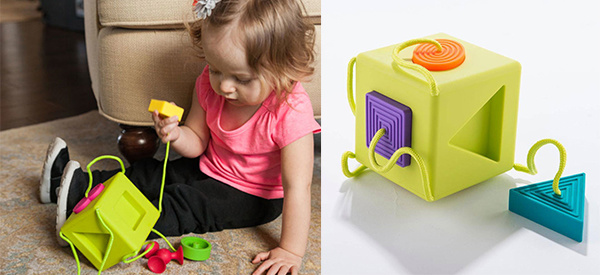 My First Phone
Kids follow by example; they love watching you and everything you do. That includes when you are on the phone (don't be surprised when they start trying to grab your phone to play with)! 
This wooden phone by PlanToys was designed for children. Now, you can watch your child's imagination bloom while they're strengthening their language and developing their fine motor skills.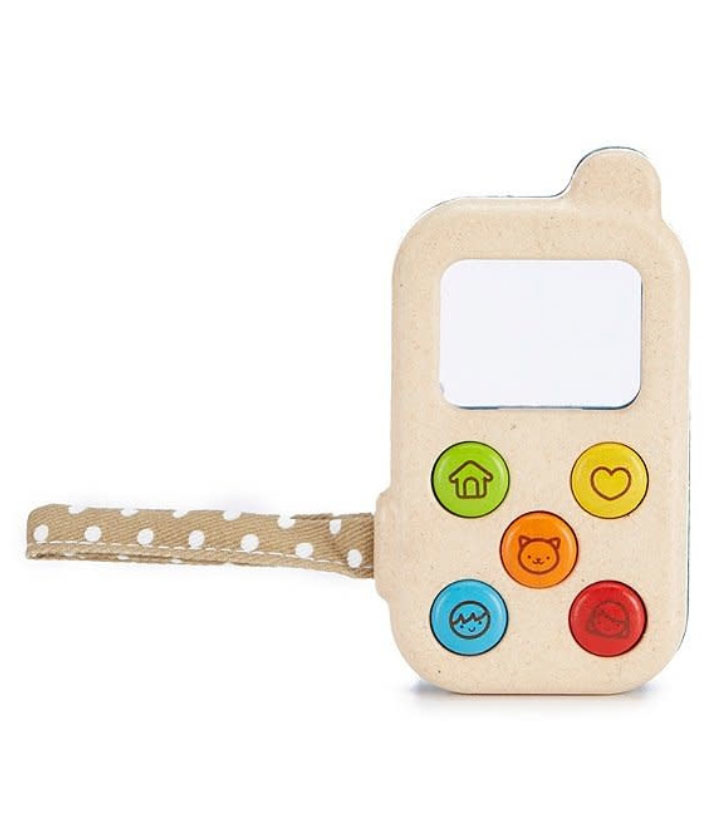 Stuffed Animals
The first stuffed animals date back to the late 1800s and they haven't dropped in popularity since. Stuffed animals provide comfort and help kids manage emotions and build confidence. Check out this adorable ultra-soft friendly grey elephant!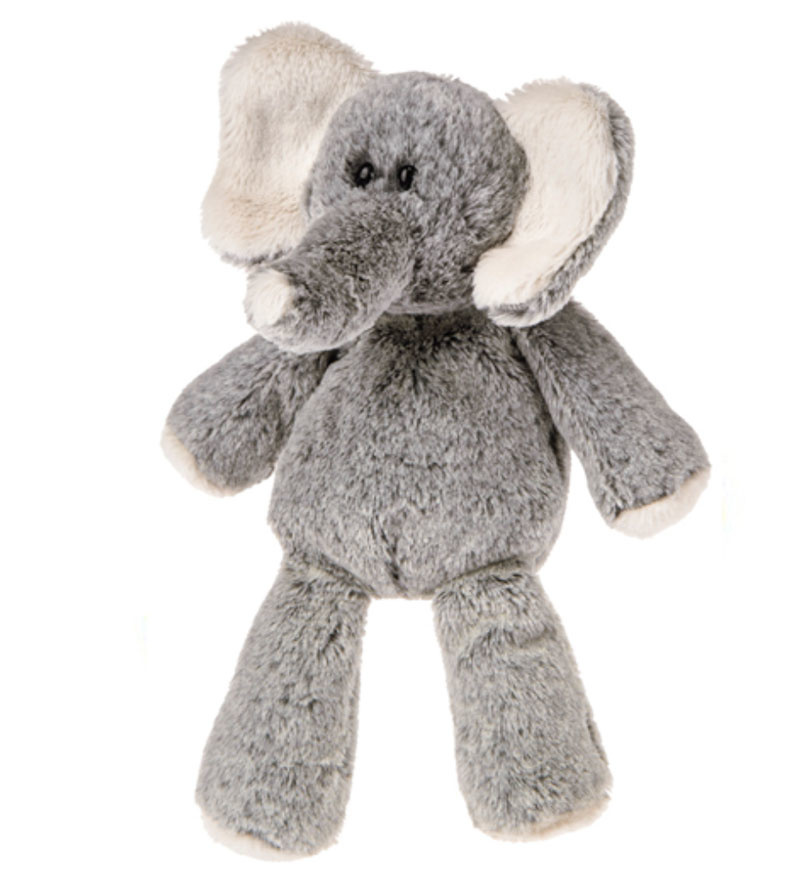 Dining Sets
Say goodbye to metal dishes and hello rubber! Rubber dishes help protect your little one's sensitive mouth and your dining table. These utensils, cups, plates, and bowls are easy to clean and take care of making mealtime "Ez-Pz."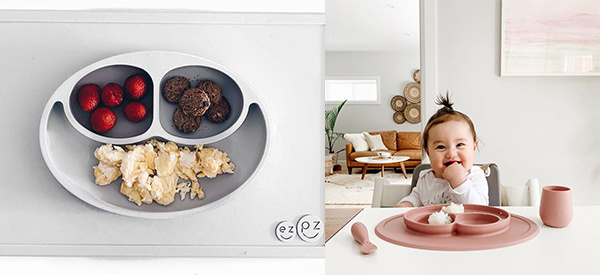 Walkers
As your little one starts taking their first steps, encourage them – walkers are a great way to support first steps and getting back on your feet again after falling or being a little unsteady. They offer just a little more support and comfort. Soon enough, your kid is going to be running around the house with full confidence! 

Books
You can never go wrong with a book! Much like the activity cube, books are a great way to introduce education at an early age. 
The popular series Baby University introduces more than just the English language. Baby University sparks interest in STEM-related topics! From addition to black holes to cells, these books breach the surface of complicated topics in an interestingly fun way. 

Building Blocks
Our Spoolz building blocks are a non-traditional alternative with "endless stackabilites!" Brightly colored, the blocks are soft yet grippable and can entertain hours of imagination.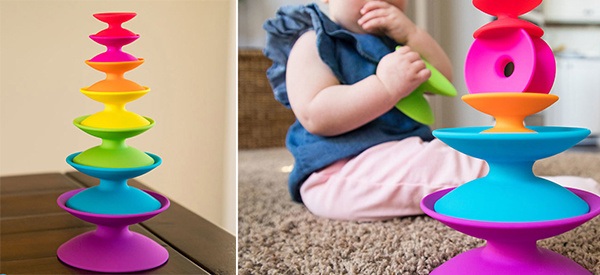 Socks
Socks might seem like a bland gift, but sometimes they're the best gift a parent could ask for. Between kicking them off in stores, rolling around in the dirt, and losing them all over the house, kids need socks like they need diapers! Check out all of our assorted sock options here.